ONLINE KEN Academy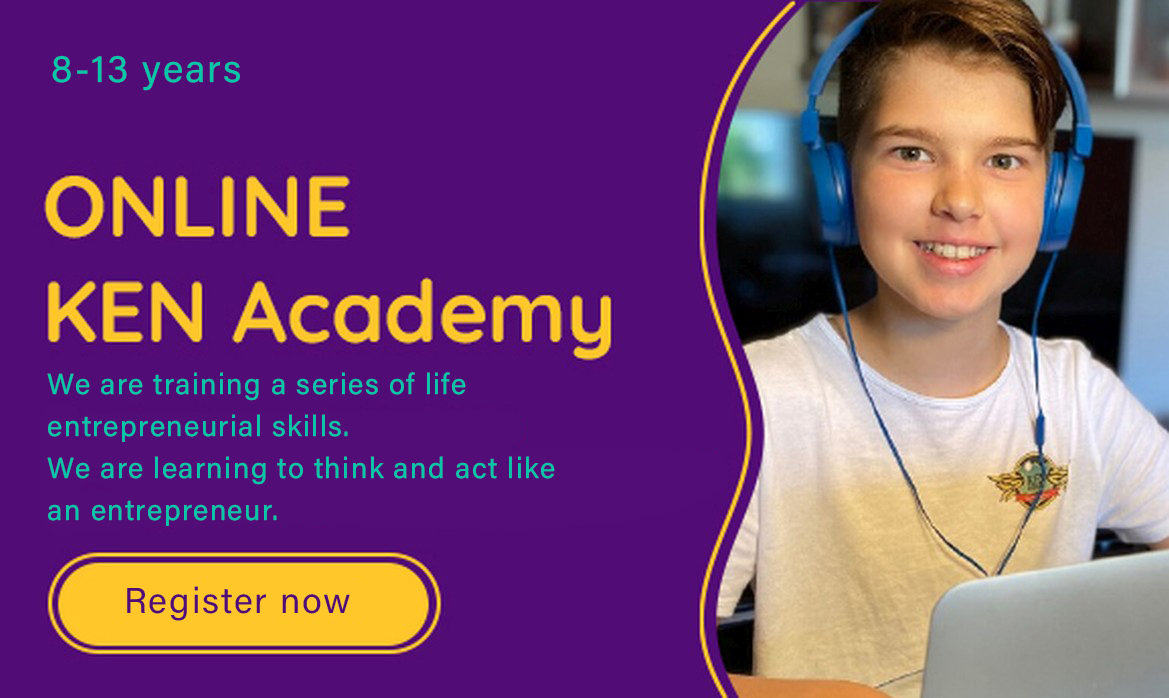 Simple! This is KEN's most complex program, dedicated to brave and entrepreneurial children aged between 8 and 13.
We know that entrepreneurial and financial education in our children's lives has already become mandatory to help them build their own path. We live in a world where temptations are everywhere, credit cards can be obtained on the fly, shopping is a click away distance, the professions of the future are not yet well defined, competition is increasing, the world is in constant change, and novelty and innovation have an accelerated rate of growth.
How can we prepare our children?
The solution is simple: to develop in children a set of life skills and an entrepreneurial mindset that will help them embrace all these challenges.
Entrepreneurship is a form of multidisciplinary education, which helps children develop skills used in everyday life, which prepares children for any future experience they propose in their personal path.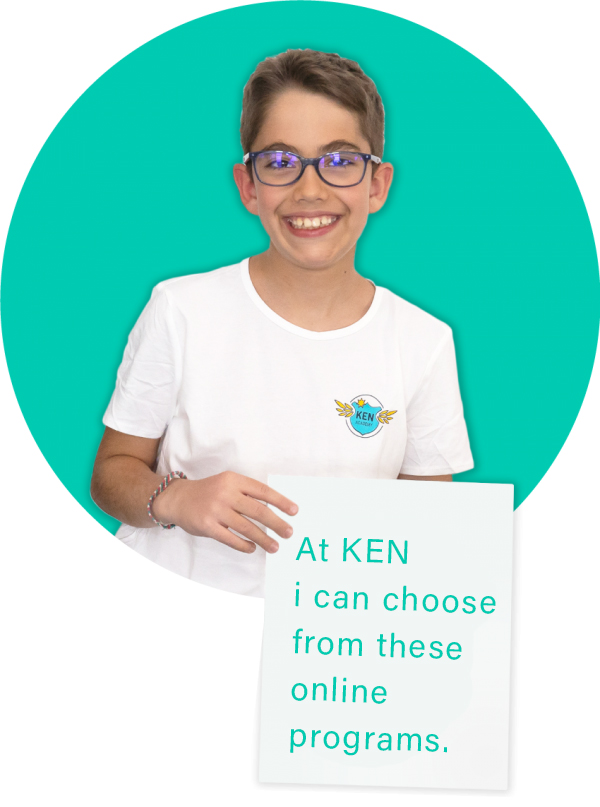 Who is this program suitable for?
For all parents who want children who are happy, adaptable, self-confident, financially independent and who can turn their dreams into real entrepreneurial ventures.
For all the children who are brave and entrepreneurial, who want to make their own way in life, have project ideas and initiative. For those who dream of starting a business or who simply want to be smart consumers.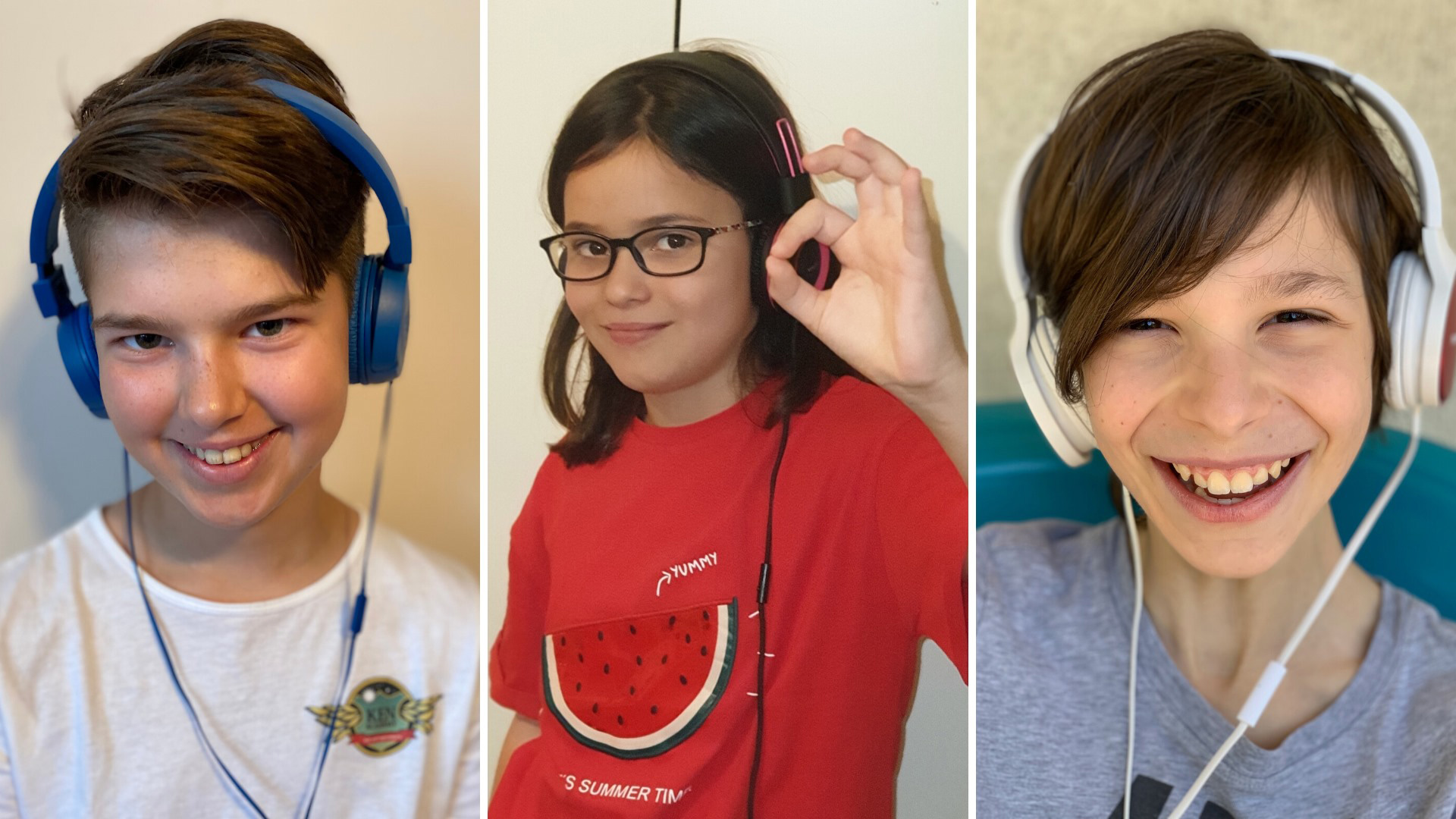 Why choose the ONLINE program?
it offers a CURRICULUM 100% PRACTICAL. We believe in developing practical skills that will help children cope anywhere. The sessions are rich in interactive activities and age-appropriate experiential games.
children meet with CONTRACTORS and SPECIALISTSI who share their entrepreneurial story and tips & tricks from their professional experience
children develop their ENTREPRENEURIAL SKILLS, practices that will help them in life, in personal / school relationships. They learn to manage, whether it's organizing their money, making decisions, finding a solution, working in a team or giving a presentation.
children acquire BUSINESS KNOWLEDGE and understand that they can develop entrepreneurial projects.
because it is held throughout the SCHOOL YEAR to ensure maturity and coherence of the educational process, as well as the acquisition by the children of a set of solid skills.
It is ONLINE and so city or traffic limits are no longer a problem! Children who live in any city in Romania and even in the world can join! The classrooms are on the ZOOM and Google classroom platform.
The programs contain

34

–

36 sessions,

of

75 minutes, once a week

performance period:

25.09.2023 – 21.06.2024

groups with

8 – 12 participants

age categories:

8 – 10 years

and

11 – 13 years

interactive teaching facilitated by a KEN trainer

the teaching platform used is

Zoom

children receive a Learning Journal (resources and worksheets)

participation fee, depending on the program chosen: 

Entrepreneurial Abilities – 3600 lei

Business – 4000 lei

Short modules (KEN Social Media, KEN Personal Branding) – on request
Choose the program ONLINE – KEN Academy and help your child to discover the world of entrepreneurship directly from home, to understand that he can be financially independent by happily creating projects that bring added value!
It is a type of learning that prepares children for whatever future experiences/choices they intend to follow as they embark on their personal path.
Registration and details at: carmeniorgulescu@kenacademy.org / 0723.600.341
Enrollment in the program is conditional on signing the contract and paying an advance of 10%.
Complete the registration form!